Country of operation
Guyana
Established
2013
About
CARANA Agriculture Development Partnership (CADP) is an agriculture development company focused on capitalizing on abundant land and water in Guyana to produce vegetables and fish for buyers in the Caribbean, Europe, and the United States. CADP takes an industry wide approach and builds upon the market innovations catalyzed through donor projects to achieve the necessary industry scale to succeed and make investment sustainable and profitable. CARANA Agriculture Development Partnership's approach is twofold: (1) CADP will scale a commercial company that builds and operates farms, and (2) CADP will provide needed services to small contract farmers.
Website
Find CARANA Agriculture Development Partnership on AgFunder.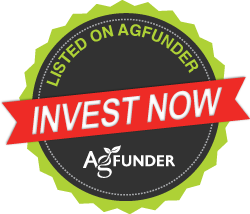 News
April 20, 2015. "Guyana firm taps equity markets to build fish, plant farm; eyes eventual strategic sale," Undercurrent News.
March 20, 2015. "AgFunder Launches $1.2M Funding Campaign for Carana Agribusiness," Virtual-Strategy Magazine.